ALPHA BEOWOLF BATTLE STATUE
Statue Details
Limited Edition, each individually and sequentially numbered

Limited to 3 per customer

Cold-cast resin statue

Certificate of authenticity hand signed by Todd McFarlane and Kerry Shawcross

Full painted version and Artist Proof version available
*Available for purchase Holiday 2018.
Discover
As huntresses in training, Ruby and Weiss have each fought their share of Grimm… but they'll need to work together to overcome the might of an Alpha Beowolf! With Crescent Rose in hand, Ruby slashes her way to the front of the fight while Weiss poses gracefully on a glyph for a sneak attack.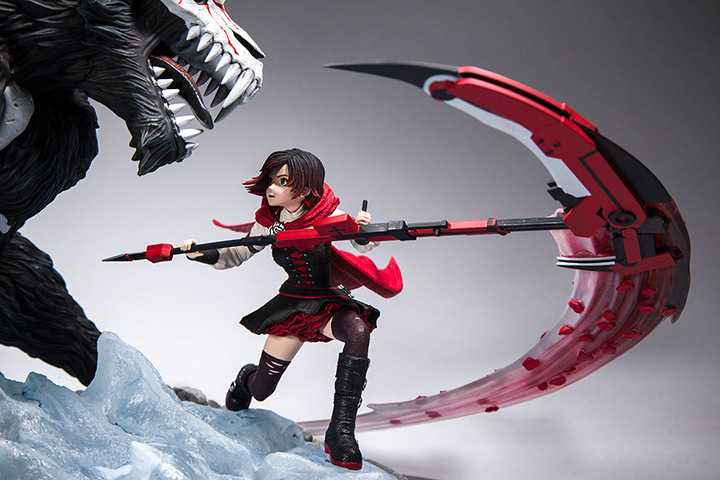 We are proud to present this limited edition, fully sculpted RWBY battle scene. It features an exquisitely detailed environmental base, highlighted by Ruby and Weiss unleashing their semblances to defeat the giant Grimm.
"I like the [statues] that feel like they're telling a story. You've caught a frozen moment in time."
Grayscale Figure
50 Copies of the unpainted grayscale figure will be available for purchase Holiday 2018.